Located in Edmonton, Alberta
About Our Pharmacy
More than just your medication dispenser.
About us
We are more than just your medication dispenser.
At Scripts Medical Pharmacy, we take a unique approach to providing great service by conducting detailed clinical assessments. We take the time to learn about our clients and their specific needs, prioritizing superior service and attention to detail.
Maria Akhnokh
Pharmacist
Introducing Maria Akhnokh, a compassionate and accomplished pharmacist, loving mother, and an avid advocate for holistic well-being. With a strong academic background and diverse professional experience, Maria has made a significant impact in the field of pharmacy and remains devoted to both her career and family life.
Maria's journey into the realm of pharmaceutical sciences began at the esteemed Faculty of Pharmacy at the German University in Cairo, Egypt. Graduating with honors, Maria showcased her dedication and aptitude for the field. Driven by a desire to expand her expertise in cardiovascular health, Maria pursued a Master's degree in Cardiovascular Pharmacology at the prestigious University of Alberta in Canada. During her studies, she delved into the complexities of cardiovascular drugs, deepening her understanding of heart-related conditions and their management through pharmacological interventions.
Maria embarked on her professional journey as a pharmacist in 2016. She joined Shoppers Drug Mart. In this role, Maria consistently displayed a genuine passion for patient care, leveraging her knowledge to ensure the well-being of those she served. Her compassionate approach and dedication to her patients earned her respect from both colleagues and those she served.
Recognizing the importance of expanding her scope of practice, Maria pursued and obtained an additional prescribing authority, granting her the ability to take a more active role in patient care. This enhancement in her capabilities enabled her to collaborate closely with healthcare providers, facilitating more comprehensive and individualized treatment plans for her patients. Moreover, Maria's dedication to her patients' well-being led her to become a Certified Diabetes Educator. Through this certification, she demonstrated her commitment to empowering individuals with diabetes to better manage their condition and improve their overall quality of life.
Driven by a desire to expand her skills and focus on specialized patient care, Maria made the pivotal decision to join Scripts Medical Pharmacy. In this new role, she found herself working closely with cancer and ENT patients, where her expertise and compassionate nature could make a profound impact. Collaborating with doctors and healthcare providers, Maria ensures seamless communication and coordination of care, ensuring patients receive the best possible treatment and support throughout their journey.
At Scripts Medical Pharmacy, Maria found fulfillment in supporting patients through their cancer treatments, providing them with not only the right medications but also emotional support and empathy. Her dedication to understanding the unique needs of each patient fosters a trusting relationship that empowers patients to manage their conditions with confidence and hope.
Beyond her thriving career, Maria finds great joy in being a mother to her two little ones. She cherishes the precious moments spent with her children, making time for family activities that promote bonding and create lasting memories. Together, they enjoy sunny days at the beach, leisurely walks, invigorating bike rides, and most importantly, having fun and embracing life's adventures as a unit.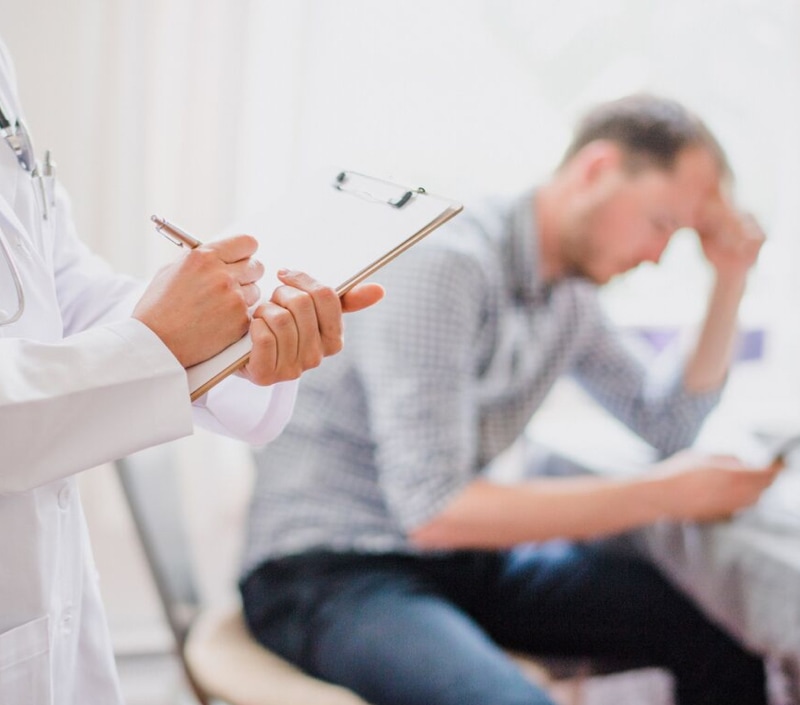 Visit our Clinic
Whether you need medication, injection services, or help quitting smoking, our pharmacists are here to help.
Get an Immunization
If you need a COVID Vaccine, Flu Shot, or Travel Inoculation, our pharmacy has you covered.
Order or Refill Perscriptions
Come to the Pharmacy, Order Online, Or Call Us. We offer free delivery servces for anyone who needs it.
Doctor & Customer Approved
Trusted By Edmonton
Deepak Joy Jose
September 29, 2021
Pierre is very nice person and very helpful. Always gets our prescriptions ready on time.
I told him and I will tell you all, Pierre deserves an award for his efficiency and proficiency in his work. Pierre, you are one of the many unsung heroes combatting this pandemic. Please take a well deserved vacation once this is all through! 🙂
Personalized care, they're careful to follow up with me and the online tools/delivery make it easy for me to continue to use this pharmacy even after my physician moved from the building.
Exceptional personalized attention - rare these days! Pierre is the best - thank you!! (And he is always a snappy dresser too...!!)
Masuma Manji
January 13, 2021
Great place. Extremely knowledgeable and professional. Friendly and helpful. Pierre takes the time to understand and explain the medication. Highly recommended.
Zizhao Wang
October 19, 2020
Great place for flu shot. Pharmacist is friendly and efficient. Lobby is very big, quiet and comfortable with natural light for the 15 mins waiting after vaccination.
Pierre was extremely helpful! I went to a travel clinic downtown first and after coming here I felt 1000x better. All my questions where answered diplomatically and thoroughly! I feel much more comfortable about my upcoming trip than I did before!
We Will Not Be Intimidated
February 5, 2020
Excellent Service Consult and Advice were excellent Totally prepared for my appointment prior to my attendance. Direct billing to insurance companies, huge bonus. Highly recommend for all your travel needs. thank you Thomas
We needed vaccinations for our upcoming trip and Pierre was extremely helpful and knowledgeable about what shots everyone needed and went over what our options were in detail. He found out everything about our destination and even gave us advice about bug spray and sunscreen. He was also able to look up our vaccination history so I didn't need to worry about finding my old records.
Store Hours
M-F: 8am - 4pm
S-S: Closed